Members of the lab along with Dr. Michelle Therrien and Dr. Mollie Romano from FSU and Dr. Elizabeth Biggs from Vanderbilt University shared our recent collaborative work describing factors that have influenced family and speech-language pathologists partnerships during Augmentative and Alternative communication service delivery during the COVID-19 pandemic. This poster was presented at this year's virtual meeting of the Gatlinburg Conference on Research and Theory in Intellectual and Developmental Disabilities.
Members of the lab shared their most recent work describing early literacy profiles in children with developmental disabilities during two poster sessions at American Speech-Language and Hearing Association Convention in Orlando, Florida.
The poster pictured on the right, Early Literacy Knowledge in Autism: Impacts of Home Experiences, received the PROmoting the next GENeration of Researchers (PROGENY) award to recognize and encourage promising undergraduate researchers.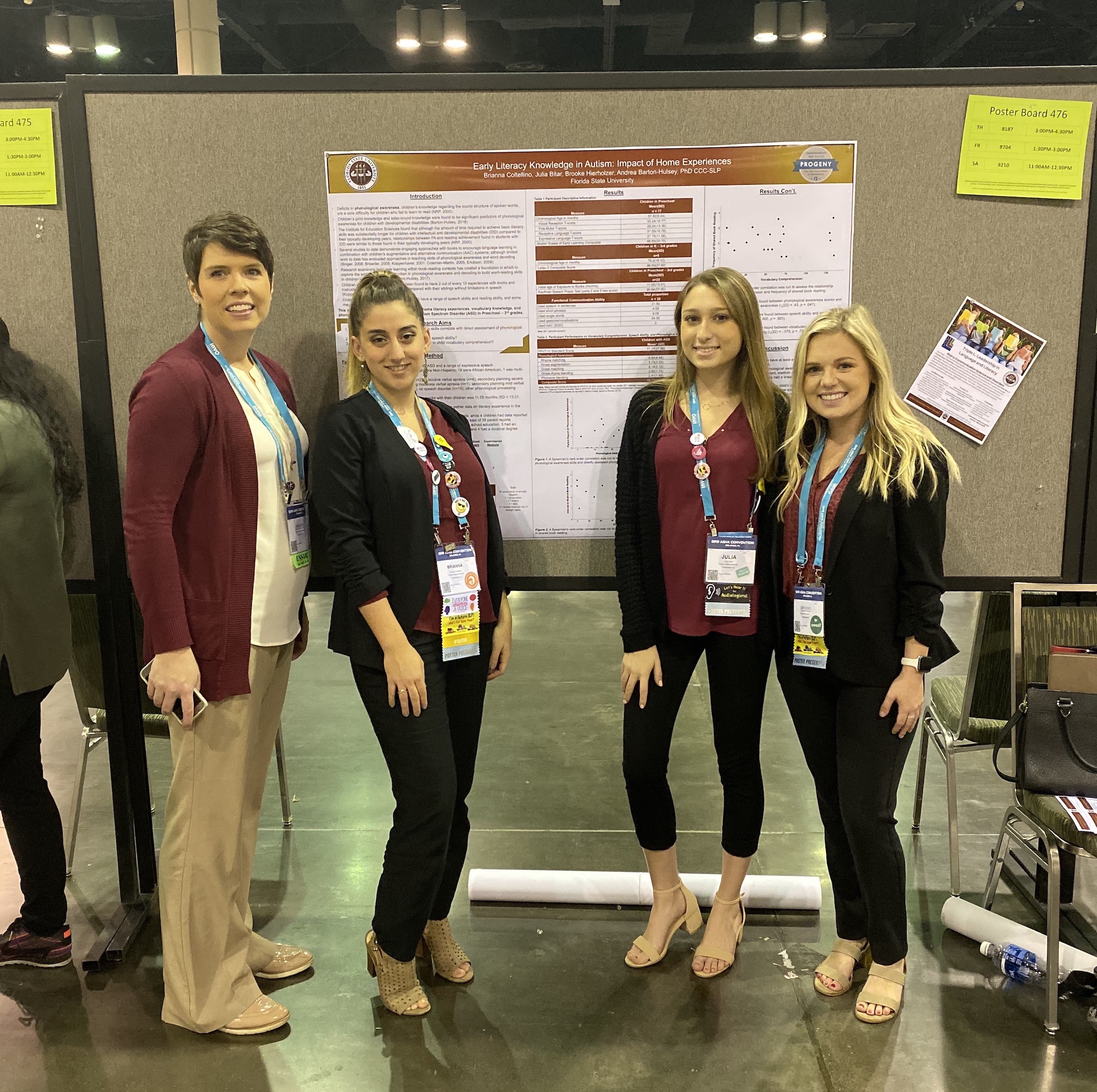 Dr. Barton-Hulsey and lab members participated in a one-mile advocacy walk established to help promote the acceptance and inclusion of individuals with Down syndrome and their families at the 14th Annual Buddy Walk in Tallahassee. At the booth, the lab team provided resources to parents, such as children books that help aid in literacy development, as well as played activities with the children to encourage literacy acquisition.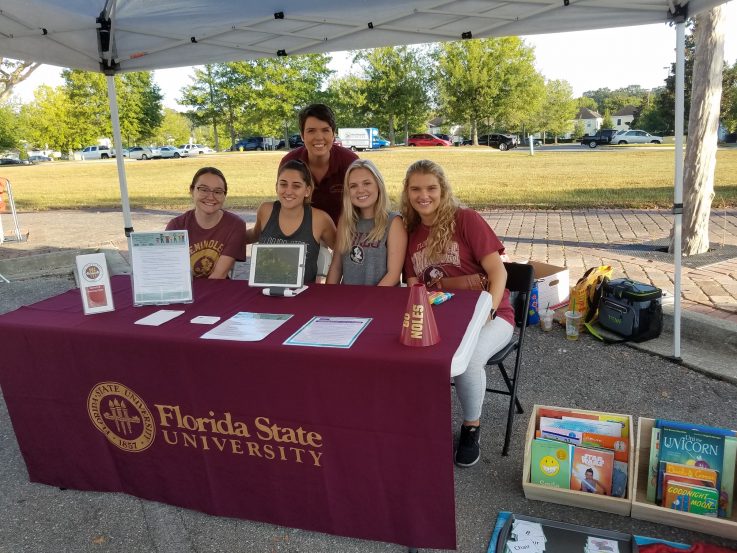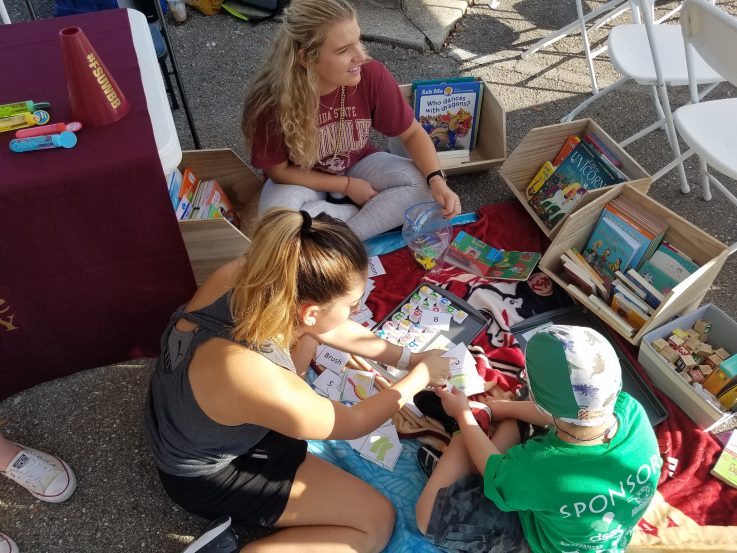 Dr. Barton-Hulsey has presented posters this summer at the Symposium for Research on Child Language Disorders (SRCLD) and the annual meeting of the Society for the Scientific Study of Reading (SSSR) on her work identifying profiles of early literacy skills in preschool age children with Autism Spectrum disorder, Down Syndrome, and related developmental disabilities. Relationships between child speech ability and access to home and school literacy instruction were also discussed. Preliminary findings from an ongoing study examining the relationship between single word reading skills, phonological awareness, and vocabulary knowledge in children with developmental disabilities in Kindergarten – 3rd grades was also presented. This work will lead to the design and testing of early reading instruction strategies that are inclusive of children with developmental disabilities who have limitations in speech ability.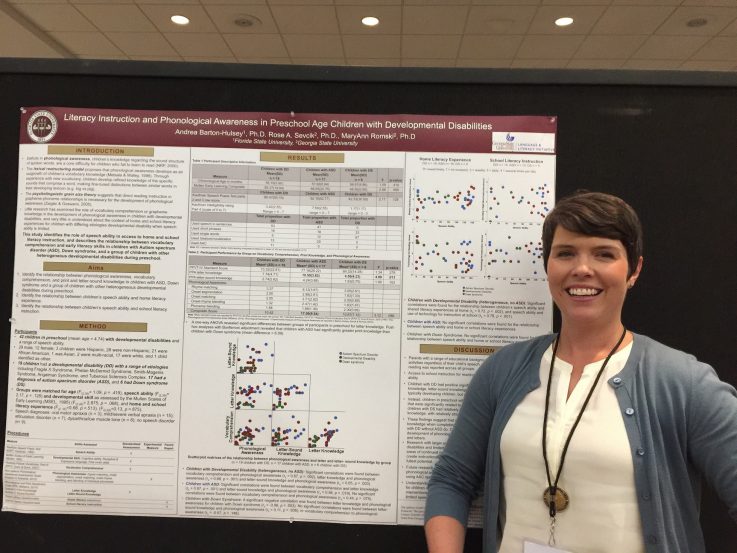 Brianna Coltellino, Julia Bitar, and Brooke Hierholzer presented their poster on "The Relationship between Phonological Awareness, Vocabulary Knowledge, and Home Literacy Experience in Preschool Age Children with Autism Spectrum Disorder (ASD)" at the FSU Communication Science and Disorders Research Rounds Mini-Conference.