We are currently recruiting individuals with developmental disabilities and their families to participate in our
Developmental Disabilities Research Registry and Repository. The registry will allow researchers to contact interested families about ongoing opportunities within our school that could benefit children with intellectual and developmental disabilities. Parents will also have the opportunity to gain more information about how their child is communicating.
We welcome families with a child between birth and 17 years of age who might be interested.
We are happy to answer any questions you might have prior to enrolling.
You may contact Dr. Barton-Hulsey by email at: abartonhulsey@fsu.edu or 850-644-7285.
Andrea Barton-Hulsey, Ph.D., CCC-SLP, Michelle Therrien, Ph.D, and Mollie Romano, Ph.D., CCC-SLP
To enroll in the registry, and find out more about how you may participate in research opportunities, click on the link or scan the QR code below.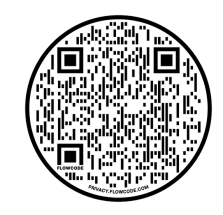 ———————————————————————————————————————————————————————————————————————————————————
In collaboration with the United States Society of Augmentative and Alternative Communication, the LangLitLife Lab is part of a multisite study to learn about being prepared to communicate in an emergency or disaster.
About: Participants are being recruited for a research study about developing a text-based toolkit for individuals who use augmentative and alternative communication (AAC). This toolkit is designed to help with disaster preparedness. This study may help us to better understand preparation for disaster relief for individuals who use AAC.
Eligibility: You are eligible to participate in this study if you are a person who requires AAC or parent/caregiver of a child who requires AAC and a resident of the state of Florida.
Time and place: The study will take place online (via video conferencing platform)
Responsibilities: As part of the study, you will be provided with a FREE summary of your current communication skills that will be used to tailor an individualized disaster preparedness plan. You will be partnered with a student clinician and licensed SLP mentor and will meet during scheduled therapy sessions via a video conferencing platform.
If you are interested in receiving a FREE customized disaster preparedness plan, contact Andrea Barton-Hulsey, abartonhulsey@fsu.edu
Want to know more about whey this is important? Please listen to USSAAC's president and fellow researcher.